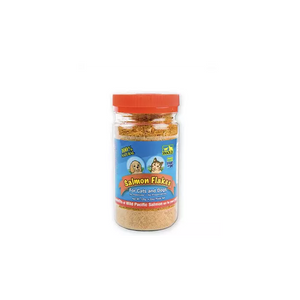 Snack 21 Salmon Flakes for Cats and Dogs
120 gram (4.23oz) bottle. This food topper is 100% natural so sprinkle on the nutritional benefits of Wild Pacific Salmon on to your pet's food.
WHOLESOME
Made from only Wild Pacific Salmon with no by-products, fillers, or rendered materials
NATURAL
Absolutely no additives, preservatives, colouring or artificial flavouring
NUTRITIOUS
Processed under strict quality control to meet the highest standards of nutrition
SAFE
A natural source of Omega 3 fatty acids, proteins, natural vitamins, and minerals.