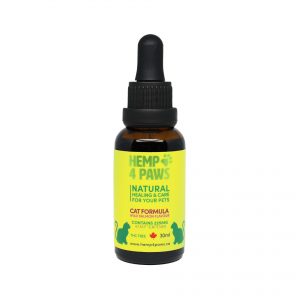 Hemp 4 Paws Cat
This product contains 225mg of hemp terpenes and is mixed with Wild Alaskan Salmon oil making it perfect for cats (can also be given to dogs).
Anxiety, cancer, seizure, epilepsy, pain, chronic inflammation, bowel disease, nervous system, appetite, nausea, cardiovascular health, and arthritis.
CO₂ extracted hemp terpenes, wild alaskan salmon oil, and organic MCT oil.
*
If your pet is currently on a prescribed medication, please consult your Veterinarian before taking.